RapidMiner 9.7 is Now Available
Lots of amazing new improvements including true version control! Learn more about what's new here.
Slow Performance Issue with Rapid Miner Outlier Detection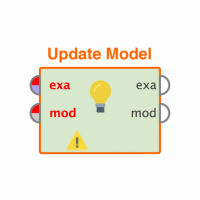 shredlegend88
Member
Posts: 10
Contributor II
I have a recordset of just over 10,000 records with 8 columns and I tried using the outlier detection operator and it is taking a very long time to run.  I have tried the different outlier detection methods (LOF, COF, etc.) and tried different number of neighbors and other optional tweaks.  I tried allocating more RAM to the Java process, set the java process to high priority, but nothing seems to have an impact.  I wouldn't think it would take so much for such a small dataset.  I have the educational licensed version if that helps.  
If anyone has suggestions on improving the performane of this particular operator, much would be appreciated.
Tagged: