Multiple Stacking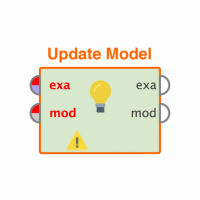 mustafa_mert_ce
Member
Posts: 3
Contributor I
edited November 2018
in Help
Hi;
 What I would like to do is to have multiple stackings so here is the deal;
  I have some base learners in my stacking. As a stacked learner I use a neural network. What I'd like to do is to use several seperate neural networks and have their outputs voted. 
So Base Learners --> Different Neural Networks ---> Averaging ---> Output.
I tried adding a "Vote" operator in Stacking's Stacked Learner side, putting Neural Nets in it but I keep having Attribute Name collisions. How can I realise this scheme? 
What I want to do is multiple stacking, like taking base learners, giving their output to different neural networks, and taking those neural network outputs, averaging them and taking as the result.