[SOLVED] Unable to save to resultfile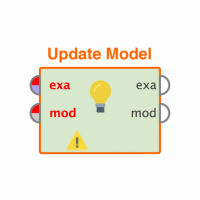 a_molcanovas
Member
Posts: 2
Contributor I
edited November 2018
in Help
 Hi, folks. Would anyone be able to tell me what I'm doing wrong? I was trying out PCA, which takes a while, so I wanted to save the results for later use, however, all the program does is create an empty file - the output does not get saved. I have attached screenshots of the output and my process, as well as the process XML.
Some (potentially) useful notes:
I have tried deleting the result file and re-running the process.
I'm using RapidMiner Studio Free 7.2.003
Thank you for the help!