RapidMiner 9.7 is Now Available
Lots of amazing new improvements including true version control! Learn more about what's new here.
Finding an incorrect grading pattern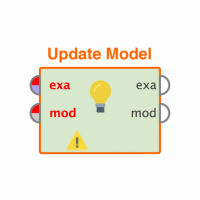 marketa_vackova
Member
Posts: 2
Contributor I
edited November 2018
in Help
I was given a labelled data set and I was told few of the labels are wrongly assigned, i.e. some of the data were graded inaccurately. I'm supposed to find which ones. Which tool in RapidMiner should I use?
I tried the operator Find Outliers (Density), but somehow I feel that is not the one I'm looking for.
Thank you very much for advice. Markéta