K-Means cluster validation performance at zero percent??? What am I doing wrong?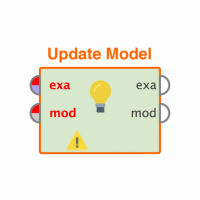 shredlegend88
Member
Posts: 10
Contributor II
edited November 2018
in Help
I finally was able to produce a confusion/classification matrix for evaluating my model, however, it is showing a zero percent predictive accuracy and I cannot figure out why.
My process:
Cleaned data
Chose variables based on correlation to target variable (bankruptcy)
Normalized all variables
Dropped in X-Validation Operator
-Contains K-means (k=2) cluster model in training section
-contains apply model and Performance (Classification) operator with "accuracy" as the main criterion
The variable Bankrupcty is marked as nominal Prediction.
Accuracy is zero!!!
This assignment is due tonight and so far I am not able to evaluate my model performance.
I have attached my data and process
Tagged: