Filtering Examples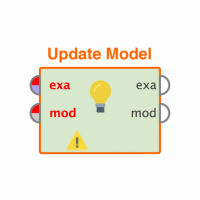 georgiishopov
Member
Posts: 2
Contributor I
edited November 2018
in Help
Hello and Greetings from Bulgaria.
So, here is the situation. I am using the Filter Examples operator with custom filters so I can add my own parameters but I have a little problem with it. Currently I am practicing processing and minning football databasets as they contain a lot of attributes and values and you can squeeze a lot of interesting data. But I had such issue with other datasets. In this case I want to extract all the matches of Arsenal but... there are two attributes called Home and Away and Arsenal is in both of them. So when I add custom filter for Home attribute - I get only those examples which contain the set parameter for this attribute. But.. If I add second filter (with the same parameter) for the Away attribute - nothing comes out. Is this expected? Because to me Filter Examples sounds as operator who should be able to extract examples not only based on the values in one attribute. 
I have a workaround for this but it includes Multiply then Filter Examples each attribute containing Arsenal and then Join to merge them in one.. Or I can fix it in Excel or .. etc. Can you please help me understand this case? I guess I am missing something.
Thank you!
Tagged: