Remap Binomials - positive class change doesn't work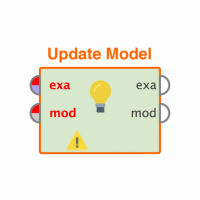 varvara_karpova
Member
Posts: 1
Contributor I
edited November 2018
in Help
Hi there!
I would need some help with Remap Binomials. For some reason in my processes (please see a crafted example of such a process attached below) this operator doesn't change the class to "positive" as I specify. In essence, my process is build as follows:
- it has an unbalanced dataset, 
- on which I do a 10 times Cross-Validation (using Decision tree), 
- and I need to perform an Oversampling subprocess *within* the Cross Validation.
I noticed that removing Oversampling doesn't cause this problem with Remap Binomials. However, I abslutely need to use Oversampling because my datasets are unbalanced..
I have studied all previous threads on the RM community about Remap Binomials, but unfortunately, they don't help me to solve the issue.
Many thanks for your ideas!