calculation help for Linear regression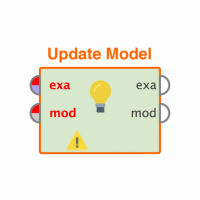 kkdataminer
Member
Posts: 10
Contributor II
edited November 2018
in Help
Hi, 
I have the below dataset and need to normalize each attribute using the below formula for Linear regression model.Then display those attributes as well. I tried different operators but couldn't proceed.
a1   a2    a3  Normalizea1  Normalizea2  Normalizea3
2.3  2.5   3
1.2  1.3   2.4
Formula - normalize a1 = (a1-avg)/std deviation
(here std deviation is max-min)
Ex- (2.3-1.75)/(2.3-1.2)
Any help on this would be greatly appreciated!
Tagged: