🎉 🎉 RAPIDMINER 9.10 IS OUT!!! 🎉🎉
Download the latest version helping analytics teams accelerate time-to-value for streaming and IIOT use cases.
calculating numbers of days between 2 dates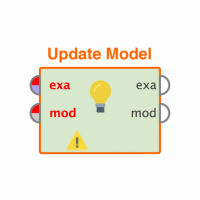 mengkoon007
Member
Posts: 30
Contributor I
edited November 2018
in Help
Hi,
I am using the generate attribute with expression: date_diff(start_date,date_now()) to calculate the days from start date to current date. It shows "56473958106", may I know how to display in days? Thanks.
Start Date=3 Mar 2015
Current Date=15 Mar 2016
Numner of days=653 days