RapidMiner Server Installation - Step 2 ERROR: Failed to check Quartz scheduler tables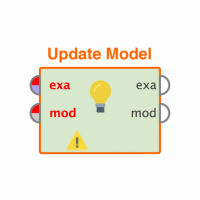 eakasitTH
Moderator, RapidMiner Certified Expert, Member
Posts: 7
Contributor II
edited November 2018
in Help
Hi,
I just installed RapidMiner 7.3 on Windows 10 and I found the error in installation step 2. The error messages are shown below:
Executing installation.
INFO: Quartz tables successfully created.
INFO: SQL dialect specified: MYSQL.
ERROR: Failed to check Quartz scheduler tables: java.sql.SQLException: Table name pattern can not be NULL or empty.
 Thank you in advance for your help.
Best Regards,
EP
Tagged: