Decision Tree Validation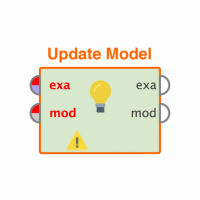 ef_yaghoubii
Member
Posts: 4
Contributor I
edited November 2018
in Help
Hello experts!
I'm a newby in rapidminer . Can anyone help me how to illustrate  the following diagram with rapidminer???
I generated 3000 datapoints with python.my datapoins belong to two different classes. class one is generated from a mixture of three gaussian distributions and class two is generated from a uniform distribution. 1200 datapoins for class one and 1800 datapoins for class two. 30% of datapoints are chosen for training,while the remaining  70% are used for testing. I used  a decision tree classifier .
I'm sorry if this is not the correct place for post this doubt, but like I said before, I'm new here.
Thanks for the attention!
Tagged: