Report / Report Generator for Tree output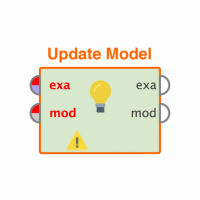 brandon_harris
Member
Posts: 4
Contributor I
edited November 2018
in Help
I'm trying to generate a report of a GBT model, including the plot of one of the trees and perhaps the text-based tree itself. I'm failing miserably.
Including the screen shot of my main process and cross-validation process. I have created the report generator. I tried sending the model directly from the x-validation operator, as well as 'storing' the model and then 'retreiveing' the model and sending the output of retrieve to the report generator operator. The retrieve method solves the issue demonstrated in the main process screenshot, but neither method (output from xval or retrieve operator) works to generate a proper report with output. I just get the default Rapidminer HTML page with no data / tables, etc..

I have made sure the report name is the same in both report / generate report, and that valid paths are given for output. Report is set to (Reportably Type) GPT Model and gbt_renderer (reportable view).
Any ideas?