🎉 🎉 RAPIDMINER 9.10 IS OUT!!! 🎉🎉
Download the latest version helping analytics teams accelerate time-to-value for streaming and IIOT use cases.
"weighted nearest neighbor crossvalidation"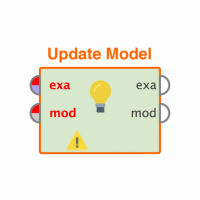 Legacy User
Member
Posts: 0
Newbie
Hi, I cannot figure out how to integrate learning feature weights in a nearest
neighbor algorithm using 10 fold cross-validation.
Nearest Neighbor and cross validation alone is no problem. But the
usage of weights complicate this a lot. The weights should be learned on the
training data and using the cross-validation operator applied on the evaluation data.
Is this possible to do this with the GUI or do I have to write the cross validation
myself without employing the cross validation operator?

Thank you for any help.

Tagged: