Looking for Guidance on Pattern Analysis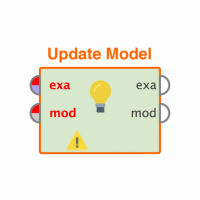 jasonaz480
Member
Posts: 4
Contributor I
edited November 2018
in Help
I'm just getting my feet wet with RM. I was previously doing basic analysis writing DB queries and with scripts, but it is taxing on me and the server to do it that way. I will admit that it is also a little taxing trying to collate all the data from relational tables into big flat files with a ton of columns, but I'm sure part of that is just my inexperience with the best way to setup the data for the processes.
What I am trying to do is have an analysis of N-attributes that essentially shows what pattern of behaviors result in the most client spends. What I did was create a CSV with all binomials (0 = no / 1 = yes) for various actions the client took and one column for the amount the client has spent lifetime with us. IE:
Took Action 1?, Took Action 2?, Took Action 3?, ....., Took Action 15?, Total Spent
I was able to use the Correlation Matrix to find the correlation between indvidual actions and the amount spent. I was already able to do that with some DB queries, but it was nice to see them all compared to each other though. But what I was really after was combinations of say at least 2 or 3 attributes and ideally not just creating a correlation weight but an actual average on the target attribute (amount spent). IE: Action 1 + Action 3 + Action 12 = avg $
Even that is not too bad to do it my old way writing code, but it seems much faster and I'd like to incorporate non-binomial attributes though too, like number of purchases and age of client and eventually create segments on those to add to the model. I don't mean to digress there...
So I guess my question is what operator(s) should I be looking at that mutates the attributes into combinations to find the highest value patterns? Also, I've read the help on the various operators and browsed the manual and a couple other resources along with Youtube, but I feel like I'm not sure how to unleash the real powerful analysis possible because I'm kind at that spot in the journey where you don't know what you don't know. Is there a good resource on the operators that walks through a many different use cases with specific examples, especially geared towards client scoring/prediction/forecasting?