Enrich Data by Web Service - how to parse the response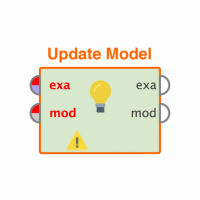 oleksandr_dykle
Member
Posts: 3
Contributor I
edited November 2018
in Help
Hi,
I'm trying to perform following task in RapidMiner - request the data from a web-service, and then parse the response as a data set.
the response from the server is returned as XML and i can do it successfully.
This i was able to successfully do with Enrich Data by Webservice operation.
As a result, i have a table of form
Row No.    InputParameter   Response
1               1111111111          <here is my response in XML>
How can i parse now the response from this column and convert it to a data set?
I tried different operations, e.g. Process Documents from Data but it compains about "The example set must contain at least one text attribute".
So, how and where do i set this text attribute?
I tried to Google for some minimal example, but did not find.