RAPIDMINER 9.7 BETA ANNOUNCEMENT
The beta program for the RapidMiner 9.7 release is now available. Lots of amazing new improvements including true version control!
Problem in Write QVX Operator for qlik caused operator user error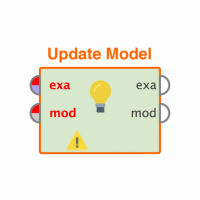 january_febro
Member
Posts: 12
Contributor II
edited November 2018
in Help
I have a problem and its killing me. I spent so much time in rapidminer. I used the write qvx operator for qlik. But when i run it on the rapidminer server it gives me error,
"com.rapidminer.operator.UserError: The dummy operator Write QVX (replacing qlik:write_qvx) cannot be executed".
 I watch the video of Ingo regarding Qlik integration it uses a different operator but i cannot find it on the marketplace.
Thank you