"regex not working"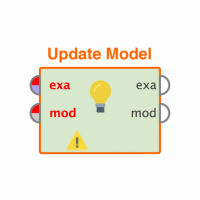 allerkonge
Member
Posts: 1
Contributor I
Dear all,
I'm trying to clean a dataset, and I'm working with a couple of regex. If I text the regex on the website regexpal, it works fine, but if I put the same regex to Rapidminer with the Replace Operator, it says there is a mistake. 
This is one of the regex I'm testing:
(?=\b[\m*#])\w+
When I try this one, it says it's uncorrect.
I'm correcting this in this way, adding backslashes
(?=\\b[\\m*#])\\w+
And it doesn't says is uncorrect, but it doesn't replace anything. The attribute is gender, so I'd like to replace for example "mm", or "male" with "M"
Thanks a lot for your help.
Tagged: