RapidMiner 9.7 is Now Available
Lots of amazing new improvements including true version control! Learn more about what's new here.
Javascript call to update an AppObject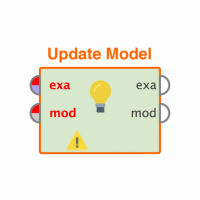 JEdward
RapidMiner Certified Analyst, RapidMiner Certified Expert, Member
Posts: 570
&nbsp
&nbsp

Unicorn
edited November 2018
in Help
Hello,
What would be the javascript call I'd need to use to update an app object? 
For example to create a form with a submit button which then updates an app object with the text result. 
Tagged: