RapidMiner 9.7 is Now Available
Lots of amazing new improvements including true version control! Learn more about what's new here.
SVM regression with C=0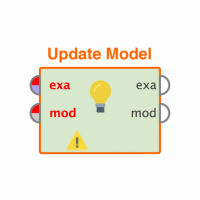 adrian_loy
Member
Posts: 2
Contributor I
edited November 2018
in Help
Hello everyone,
I dont understand why one would want to perform SVM regression with C=0. All papers that i read in that topic talk about C > 0, because otherwise points do not get punished at all if they lie outside the tube, which means the position of the tube does not matter at all and the result should be very bad. Is the default value for C really 0 or is it 0.000001 or something like that? I also realized you can enter C=-1. What is this supposed to mean? And how can I set the value to infinity to get hard boundaries?
Thanks in advance for every reply!
Greetings,
Adrian
Tagged: