"Bug in SparseFormatExampleSource?"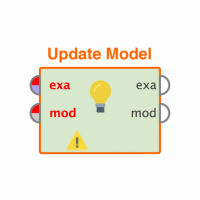 Legacy User
Member
Posts: 0
Newbie
I read in some examples from a DB and vectorized them with the text tools. The resulting data set looked like this:
I saved it to a file with an ExampleSetWriter. Then I read it back in using a SparseFormatExampleSource. The result was:
Note that the word 'weight' has been _inserted_ into the Name column, pushing the other values down. But its value seems to have _overwritten_ the Statistics column.
Bug? Could it have to do with 'weight' being a special weighting column? I couldn't reproduce the problem with the sample newsgroup data. Maybe it didn't contain the word 'weight'.
Tagged: