Predicting project continuity based on variables -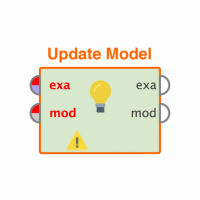 lukasbarth
Member
Posts: 2
Contributor I
edited November 2019
in Help
Hi RapidMiner community! I'm a new user and am having difficulties with my first analysis.
I have a data set with lots of projects with different (about 15) numerical ratings from 1->5. I also know whether this project is successful or not. I would like to use RapidMiner to compare the projects and find which ratings are the most important ones for succesful projects.
To do this, I'm using a Decision Tree operator and setting the target role of the variable Success (0 or 1) as label.
However, when I try to run it I get the error that "Decision tree does not have sufficient capabilities for the given data set: numerical label is not supported". Please refer to the screenshots for more info.
Should I use a different operator? If not, what am I doing wrong?
I greatly appreciate your advice! 
Lukas
Tagged: