Write Database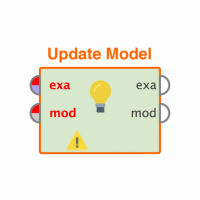 mengkoon007
Member
Posts: 30
Contributor I
edited November 2018
in Help
Hi,
Can someone kindly advise on the "Overwrite mode" in write database?
I am trying to read data from original database, and apply processes onto it, then the output will to write to another database (db1).
Initial record in original db = 1600 records
Initial write to db1 = 1600 records
When the subsequent write trigger, how will the record in db1 updated based on the overwrite mode?
none => It will add again all the records in the original db to db1, so there will be duplicate of records?
overwrite first, append then =>
overwrite => 
append => 
Overwite, how does it checks which record in db1 to overwrite?
append, how does it checks which record should be appended into db1?
Is any of the 4 modes that actually delete all the data in db1 and add again all the data from original data?
Tagged: