Cannot Fetch Data from repository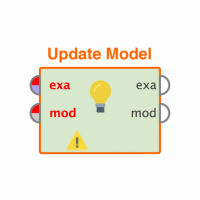 benjaminbradley
Member
Posts: 7
Contributor I
edited November 2018
in Help
I have a large example set that was created using the process documents operator (25K x 150K) and was stored into my cloud repository. I cannot seem to extract or use it bc I keep getting the error attached and written below:
Cannot deserialize I/O-object: javax.net.ssl.SSLException: SSL peer shut down incorrectly.
I ran the process on the cloud and the cloud monitor window gives me a "green check" as if it was completed without issue.
Any thoughts?
Tagged: