ignore '?' value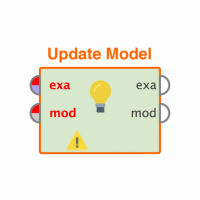 olandesino
Member
Posts: 19
Maven
edited November 2018
in Help
Hi,

I would like to ask if there is a preprocessing filter to ignore all the fields (not entire attribute) with a particulare values like '?'.
So that RM accept the file as input (without missing values) but still i can ignore this fake value during my process.

for example:

3 45  sss
? ?    qqq
? ?    rrr


in this case i want that the tool take all 3 attribute but with out the ? values (this will compromise my data!)

thank you in advance for your feedback!

A.