Weka model accuracy unknown...or random?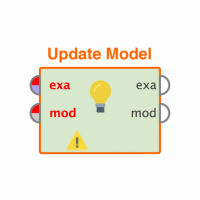 Fred12
Member
Posts: 344
Unicorn
hi,
I had previously problems with retrieving Weka models from Repository, but when I disabled several extensions, it worked afterwards...
I now have the problem that some Functional Tree operator models from Weka like W-FT and W-LMT bring me accuracy unknown when applying on test data:
I have the sa me problem with W-Rotation Forest and W-Random Forest brings me just 33% arbitrary random performance...
anyone knows what the problem is?
Tagged: