How to get forecast values of future from time series data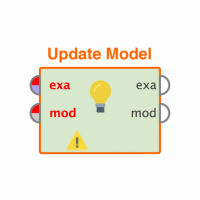 syedghouri68
Member
Posts: 6
Contributor I
edited November 2018
in Help
Hello
I am a week old rapidminer user facing difficulty in developing time series models. I have been using R for about 6 months now and was successful in integrating R scripts with rapidminer without any hassle. 
In R we have a forecast function which allows us to set the future periods to be forecasted and model variable which then gives use the forecasted values of given future period. This is exactly what I intergrated in rapidminer and got the forecast values using ARIMA model.
My question is How can I get the forecast values using ARIMA in rapidminer itself without integrating R script. Most of the examples I have seen on the web does the model evaluation on training data only. In simple terms I have historic weekly data as
week units
week1 20
week2 35
week3 27
week4 12
......
week500 43
I need forecast values for 
week501 ?
week502 ?
week503 ?
...
week552?
links I referred:
http://www.simafore.com/blog/bid/109175/Time-Series-Forecasting-using-RapidMiner-for-cost-modeling-2-of-2
https://www.youtube.com/watch?v=w0vSSEq2bn0
Thank you
Tagged: