🎉 🎉. RAPIDMINER 9.8 IS OUT!!! 🎉 🎉
RapidMiner 9.8 continues to innovate in data science collaboration, connectivity and governance
Execute Script - GroovyScript problem.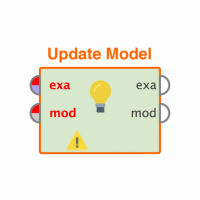 diellasingh
Member
Posts: 7
Contributor II
edited November 2018
in Help
Hi RM Community,
I'm having a small issue with my Execute Script operator. So the desired outcome is to run a script in loop example subprocess and then to append all the IOOjective Collection together into one example set. However when running this process i find that the Script alters data type of one of the attributes. Thus not allowing me to append.
Would this be a problem with my script or with my inital data input.
Thanks
Diella
Tagged: