"Rapidminer Studio on OSX - image not recognised"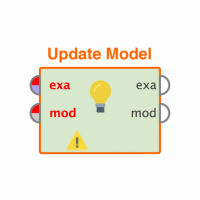 KostasBonikos
Member
Posts: 25
Maven
A few ideas why this may be happening, please try the following:
Make sure the file finished downloading before you try to open it. If yes, the file could be corrupt.
Are you having the same problem when downloading .dmg files from the same network? Some networks can corrupt files, it may be worth trying from somewhere else or switching from wifi to a cabled connection.
Try downloading the .dmg file in a different web browser.
Open the .dmg file in DiskImageMounter. Ctrl-click the .dmg file and then select Open With > DiskImageMounter.
Disable any antivirus software temporarily, download the .dmg file again and retry the installation.
Tagged: