🎉 🎉 RAPIDMINER 9.10 IS OUT!!! 🎉🎉
Download the latest version helping analytics teams accelerate time-to-value for streaming and IIOT use cases.
Import file for custom operation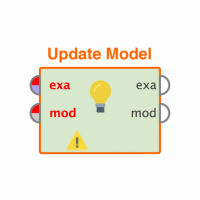 Marvin_Jansen
Member
Posts: 2
Contributor I
edited November 2018
in Help
Hey there,
I just started working with Rapidminer and want to write a custom operation in order to make some little changes in .csv files, which have a wrong format for Rapidminer. My approach is to import a csv file, edit it (just a few lines to delete) and use the edited file as my output, so that the "Read CSV" operation can use it as usual.
Up to now, the problem is that I don't know how to import files in my operation. Is there for example any option to include some sort of "Browse"- dialog like in the regular read operations?
Thanks,
Marvin
Tagged: