Dengue Forecasting with Neural Network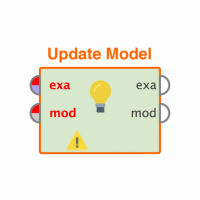 binsetyawan
Member
Posts: 46
Guru
edited November 2018
in Help
Hello everyone,
first im sorry if im bad at english
i have dataset of dengue fever patient every hospital in my city from 2009 to 2014 and i want to forecast the data with neural network for next 2015.
To forecast a hospital, I add other data such as temperature, rainfall, humidity and will apply to other hospitals.
below is model that i build to forecast 1 hospital
and here is the forecasting result
There are some questions I want to ask
1. How to get a forecast the next year? because the prediction result is the same month with actual data
2. Model that i build is just for 1 hospital, there are 20 hospital next, how to simplify the model? should i try loop or script?
Many thanks in advance,
Bintang

Tagged: