"Write Database overwrite mode"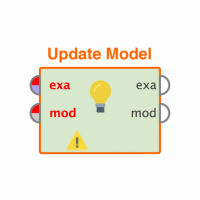 deepak_talim
Member
Posts: 5
Contributor I
Hi,
We are trying to load data from csv into IBM Big SQL table using 'Write Database', but its failing.
Below are various options we tried:
1. 'overwrite mode' set to 'append' to insert data into table for first, it fails.
SQLCODE=-206, SQLSTATE=42703, SQLERRMC=COLUMN_1, DRIVER=3.71.22.
The JDBC driver has thrown an SQLException.
2. 'overwrite mode' set to 'overwrite', it inserts the data but changes the table structure and priviledges.
After executing RapidMiner process it inserts data into table but select query for individual column fails and gives below error:
SELECT COLUMN_1 FROM TABLE_1

SQL0206N "COLUMN_1" is not valid in the context where it is used.
SQLSTATE=42703
Tagged: