RapidMiner 9.7 is Now Available
Lots of amazing new improvements including true version control! Learn more about what's new here.
fetching data from facebook and doing sentiment analysis to know the polarity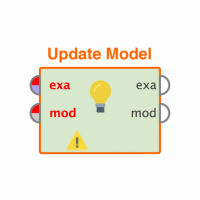 raja_gudi92
Member
Posts: 1
Contributor I
edited November 2018
in Help
Hello,
Actually i need to choose a brand from facebook, then fetch comments and likes for a post of that brand. After that i want to do sentiment analysis for that brand and try to know the polarity, similarly taking another brand and make a comparision between polarities of two brand and know which brand is mostly preferred.In Google there are solutions for Twitter sentiment analysis but no solution on facebook sentiment analysis. Please guide me and provide steps to find a solution to this.
Thanking You,
A*hidden* 
Tagged: