🎉 🎉 RAPIDMINER 9.10 IS OUT!!! 🎉🎉
Download the latest version helping analytics teams accelerate time-to-value for streaming and IIOT use cases.
webservice performance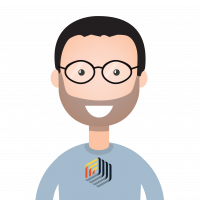 sgenzer
12
Administrator, Moderator, Employee, RapidMiner Certified Analyst, Community Manager, Member, University Professor, PM Moderator
Posts: 2,959
&nbsp

Community Manager
Hi...question from a potential new user of RM Server:
"I am curious about performance of the rapidminer api - if we determine that we want to build models using that tool is it capable of then serving those results to an app with a large audience?"
Thoughts?  I assume the performance of any RapidMiner webservice (api) is purely dependent on the server on which it is hosted...?  Any insight or experiences using a RM Server webservice in high capacity situations?
Scott
Tagged: