Data Analyst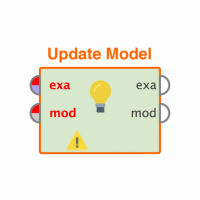 mengkoon007
Member
Posts: 30
Contributor I
edited November 2018
in Help
Hi,
I am new to analysing of data using rapidminer studio and have no idea how to start with. 
I have a training dataset as below which I have imported and the datatype shows polynominal.
Date: 24/2/2016
Time: 5:54:46 AM
Employee: A888
Status: Early
I would like to analyst the following, not sure if it is possible. Can anyone kindly guide me? Thanks.
Analyst the pattern of each employee clocking to work
Predict if the employee is a late comer
Grouping employee into cluster based on time range