RapidMiner 9.8 Beta is now available
Be one of the first to get your hands on the new features. More details and downloads here:
Learning to work with Rapidminer Server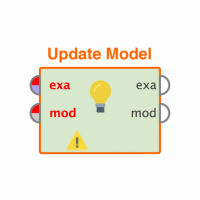 micheljanos
Member
Posts: 40
&nbsp

Maven
edited November 2018
in Help
Hi,
I´m in Brazil and would like to introduce RM to some customers that, if they are going to use RM, they will need to connect to the Server to get online processing and reporting. I already took the tutorials  from Simon Fisher (2011), but was not able to advance after module 4. I also can't find any Server compreensive documentation.  Also as I understand there is no online training for using the Server.
Can you give me some advise for learning how to work with the Server?
Regards,
Michel
Tagged: