If then statement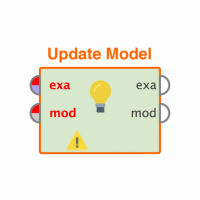 diellasingh
Member
Posts: 7
Contributor II
edited November 2018
in Help
Hello,
I am trying to write an "if then" statement to generate an attribute. I would like to replace the ".0" in the attribute "partNOconcat" with "" (Nothing).
For example: partNOconcat : AA10000.0AA
i would like to replace it to give me in my new attribute the following; newGenAtt: AA10000AA
I currently have the following as my expresion:
if(partNOConcat contains(partNoConcat,".0"),replace(partNoConcat,".0",""))
This gives me the following error: "Syntax Error (implicit mulitplication not enabled)"
Please could someone provide me with some guidence to where I am going wrong.
Thank you,
Diella
Tagged: