Data to Similarity - how to define the control group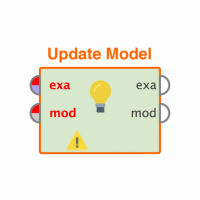 christina_dehme
Member
Posts: 3
Contributor I
edited November 2018
in Help
Hi everyone,
i have a large number of documents (one folder "auditor report" and one "audit committee report"(AC) ) and want to compare them. With the operator "Data to similarity" the programm compares each file with each file. I want to compare just the matching file names. 
The documents in the folder 1 "auditor report" are named: year_company name
and the documents in the folder 2 "audit committee report" are named: AC_year_company name
So instead of comparing each document with each document from the other file i just want to compare the matching documents (= same year and company name in the document name).
Many thanks in advance!!!
Christina
Tagged: