Redshift connection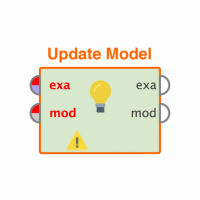 villa_emanuel
Member
Posts: 2
Contributor I
edited March 2020
in Help
Hi all.
I am using rapidminer Studio free, and I am trying to connect to Amazon Redshift, couldn't find any where for how to do this in a step by step, however I figure that I need to download a driver from amazon, which I did from this site:
http://docs.aws.amazon.com/redshift/latest/mgmt/configure-jdbc-connection.html#download-jdbc-driver
I was able to get it "installed" on RapidMiner Studio, however when I try to connect I get the following error:
[Amazon](500310) Invalid operation: no pg_hba.conf entry for host "an IP address", user "my user", data...
Trying to get around this error I found that is necessary to include two changes on the advanced variables for 
AuthMech=REQUIRE and SSL=TRUE
However I can't change those variables, the most I can do is change them to a question mark "?" and select the override box, but can't change any variables at all, and of course once I try to test the connection with the "?" selected I get the error of "AuthMech values should be REQUIRED... etc..."
Any ideas?
Thanks in advance.
Tagged: