How to re-use API query results after adding subsequent operators without making a second API call?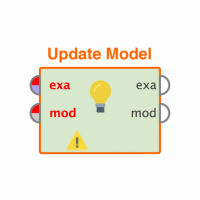 batstache611
Member
Posts: 45
Guru
edited November 2018
in Help
Hello,
So I am using a third party extension by AYLIEN for sentiment analysis. But in the free version, there are limitations as to how many calls I can make in a minute, or day, or month. I'm not sure but I think they allow 100 hits per minute or probably lower for free users. That is fine, I can understand that.
What I would like to know is that once I get some results back from the AYLIEN API, how do I use those same results after making some changes to my process, such as- adding an operator or two after the AYLIEN operator (without having to store the results from the initial run and clutter the reposiroty, or making another call the API)? I surely do not want to exceed my daily quota for the API but I also cannot spend $49 USD per month in which case, I still get a rate limit of 120 hits per minute.
The reason I ask this is because I get to use SAS-Enterprise Miner in school and in there, we can basically just execute the new node that we add to the process, all the results from previous nodes (be it data manipulation, or modeling) are available to work-on on anytime as long as the project file iss open. If there is something similar in RapidMiner, I'd like to know. Please and thank you very much.