RapidMiner 9.7 is Now Available
Lots of amazing new improvements including true version control! Learn more about what's new here.
"Is clustering and Decision Tree supposed to take hours to process?"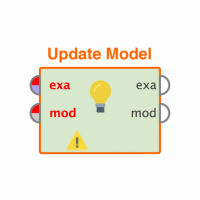 GViasuRaeisaene
Member
Posts: 1
Contributor I
Hi, 
I'm on a tight schedule and using Rapidminer for the first time. At the moment I have been running Agglomerative Clustering for over 5 hours and I'm not sure if I should just let it run still or if there is something wrong and I'm just wasting my time. My exampleset has 241762 examples and 25 attributes, most of which are polynominal. I ran into the same problem when trying to create a Decision Tree, but I just killed that process after 5 hours. 
Thanks,
Geta
Tagged: