How best to analyse tweets? (Also help with rule association problem)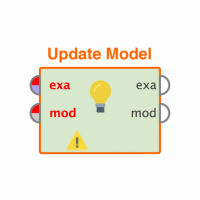 jdvstanton
Member
Posts: 3
Contributor I
edited December 2018
in Help
A colleague and I are currently carrying out clustering (K-Means and DBscan) as well as rule association on about 30000 tweets for a project, unfortunately after many attempts we still find incoherent data or results which despite our best efforts has resulted in few conclusions about the data.
Other than sentiment analysis which I would like to carry out if I have time but is rather difficult (so I have been told) what else could I do?
I am having some difficulty in particular with rule association, I managed to carry out rule association on the text but I would also like to include the time the tweet was sent. Unfortunately when I carry out the process the rules include the words "Time_sent" without the time actually stated in the rules. How can I fix this?
Tagged: