Maximum length for columns of SQL type varchar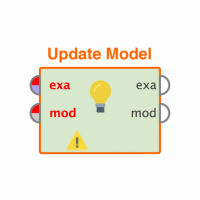 fbergstrand
Member
Posts: 8
Contributor I
edited November 2018
in Help
Hi, 
I've been running a couple of processes in Rapidminer in which I run my query to write database in MySQL. 
I've been uploading quite a few datasets with no issues but experienced an error message I've never seen before. 
"attribute page ref contains values with length> 255 which is the maximum length for columns of SQL type Varchar"
I'm using the write database operator and other files and processes are fine to upload. When I look at mySql table the  attributes Page_ref is of datatype varchar(900). I've tried to both tick and untick the set dafault varchar lenght in the write database operator but it does not seem to make a difference. 
Any ideas what is causing this error? 
Tagged: