RapidMiner 9.7 is Now Available
Lots of amazing new improvements including true version control! Learn more about what's new here.
Could not identify DATE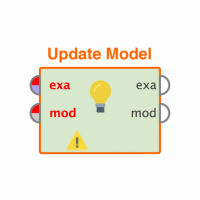 pantangi_shekar
Member
Posts: 9
Contributor I
edited December 2018
in Help
Hello all,
I have a column named DATE which has values in the following way
DATE
20100321
20100427
When I imported the dataset(where the DATE column is taken as integer) and used "type operator - NUMERICAL TO DATE", the result was surprising. All the dates are in the following way
DATE
jan 1, 1970
jan 1, 1970
Did anyone face this issue? I do not know how to change the format of the DATE column so that rapidminer could recognize it as a date.
I appreciate your help and thanks in advance.
Best,
Raj.