🎉 🎉 RAPIDMINER 9.10 IS OUT!!! 🎉🎉
Download the latest version helping analytics teams accelerate time-to-value for streaming and IIOT use cases.
Test set beating training set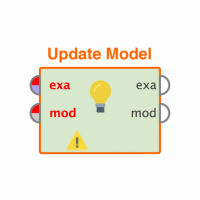 alan_jeffares
Member
Posts: 20
Contributor I
edited November 2018
in Help
Hello,
I have begun using RapidMiner recently and am having a strange problem with one of my workflows. I have split a dataset using the Split Data function, I have then built a random forest on the 90% Training set and applied that model on the 10% test set. However when I asses the performances, the test set consistently does better even as I vary the seeds. This result seems counter intuitive and I'm wondering if I have interpreted one of the arguments wrongly or am missing a detail? 
By the way I am aware that there are more efficient ways to set up this flow, I am trying alternative ways as a bit of practice 
Thanks