RapidMiner 9.7 is Now Available
Lots of amazing new improvements including true version control! Learn more about what's new here.
Aylien Sentiment Analysis of a single user account on Twitter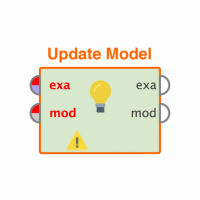 bcrittenhouse
Member
Posts: 1
Contributor I
edited December 2018
in Help
Hi,
I've been looking through tutorials online and haven't found anything about a delimiter that will let you do a sentiment analysis of a single twitter account, or maybe pull tweets from x, y, and z twitter accounts to compare their sentiments.  In other words, can you scrape twitter according to from-user(s) rather than a search term within the texts of tweets?
Thank you.
Tagged: