🎉 🎉 RAPIDMINER 9.10 IS OUT!!! 🎉🎉
Download the latest version helping analytics teams accelerate time-to-value for streaming and IIOT use cases.
"Struggling importing CSV from R Studio to Rapidminer"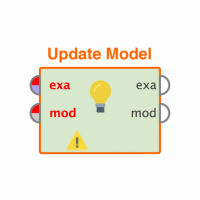 matteomartignon
Member
Posts: 3
Contributor I
Hello guys,
I have a lot of problems importing my CSV from R Studio into Rapidminer.
The firt 50 rows are completly gone..
Here the comand in R Studio I used to save my dataframe:
write.table(musei, file = "musei_18_F.csv", quote = TRUE, sep = ",", row.names = FALSE)
//SCREENSHOTS
My CSV from R Studio
The same CSV imported in Rapidminer