Accessing a list of available webservices for logged in user.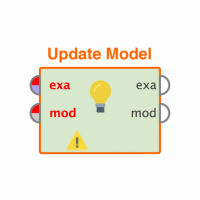 JEdward
RapidMiner Certified Analyst, RapidMiner Certified Expert, Member
Posts: 578
Unicorn
edited November 2018
in Help
Hi guys,
Is there a url that I can call which lists all the webservices that can be called based on my logged in user? 
For example a wdsl?
This would enable me to programattically check that I have opened the access rights for certain webservices and not for others.  (Particularly for anonymous user this would be important).  
It could also help to integrate other systems into RapidMiner as the available webservices can be listed easily. 
I'm sure there was one, but can't recall the URL. 
Thanks,
Tagged: