"count syllables based on a predefined dictionary"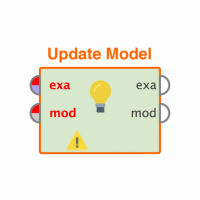 markus_dressel
Member
Posts: 5
Contributor I
Hi community,
I want to count the syllables within in document. Therefore, I have a predefined dictionary (in excel) which contains 85000 words and its corresponding syllable values. 
Now I want to tokenize the document and and count the sylables within the document. As result I would to retrieve the number of syllables in the text. What operators do I need ?
I hope you can help me with that topic.
Best regards and thanks in advance,
Markus 
Tagged: