Enrich data from Web Service - Xpath Access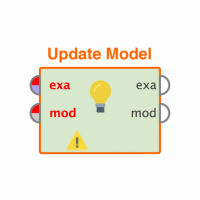 kludikovsky
Member
Posts: 30
Maven
edited November 2018
in Help
Simple question:
What's wrong with this Xpath ?

Now a a little more on information:
I am trying to add information to already available data. Therefore the 'Enrich Data from Web Service' seemed the proper tool.
But I can't get the data I am looking for.
As I found out so far, the Xpath does not work as expected. (This might have to do with my understanding of Xpath ;-) ) 
Therefore I created a test, which is attached below.
This contains 4 slightly different test cases:
test_1..3
test_4..6
head_1..4
html
My question.
Why are only some cases delivering data and others not?    Especially those where there are elements directly addressed.
Any solutions or hints are welcome.
<?xml version="1.0" encoding="UTF-8"?><process version="7.6.001">
  <context>
    <input/>
    <output/>
    <macros/>
  </context>
  <operator activated="true" class="process" compatibility="7.6.001" expanded="true" name="Process">
    <parameter key="logverbosity" value="init"/>
    <parameter key="random_seed" value="2001"/>
    <parameter key="send_mail" value="never"/>
    <parameter key="notification_email" value=""/>
    <parameter key="process_duration_for_mail" value="30"/>
    <parameter key="encoding" value="SYSTEM"/>
    <process expanded="true">
      <operator activated="true" class="operator_toolbox:create_exampleset_from_doc" compatibility="0.5.000" expanded="true" height="68" name="Create ExampleSet" width="90" x="112" y="85">
        <parameter key="Column Separator" value=","/>
        <parameter key="Input Csv" value="a&#10;1"/>
      </operator>
      <operator activated="true" class="web:enrich_data_by_webservice" compatibility="7.3.000" expanded="true" height="68" name="Enrich Data by Webservice" width="90" x="380" y="85">
        <parameter key="query_type" value="XPath"/>
        <list key="string_machting_queries"/>
        <parameter key="attribute_type" value="Nominal"/>
        <list key="regular_expression_queries"/>
        <list key="regular_region_queries"/>
        <list key="xpath_queries">
          <parameter key="test_1" value="//*[@id=&amp;quot;main-container&quot;]//*[@class=&amp;quot;result-content&quot;]//*[@class=&amp;quot;address&quot;]"/>
          <parameter key="test_2" value="//*[@id=&amp;quot;main-container&quot;]//*[@class=&amp;quot;result-content&quot;]/div"/>
          <parameter key="test_3" value="//*[@id=&amp;quot;main-container&quot;]//*[@class=&amp;quot;result-content&quot;]/div[1]"/>
          <parameter key="test_4" value="//*[@id=&amp;quot;main-container&quot;]//*[@class=&amp;quot;result-content&quot;]//*[@itemprop=&amp;quot;url&quot;]"/>
          <parameter key="test_5" value="//*[@id=&amp;quot;main-container&quot;]//*[@class=&amp;quot;result-content&quot;]/a"/>
          <parameter key="test_6" value="//*[@id=&amp;quot;main-container&quot;]//*[@class=&amp;quot;result-content&quot;]/a[1]"/>
          <parameter key="head_1" value="//html"/>
          <parameter key="head_2" value="//head"/>
          <parameter key="head_3" value="//*/head"/>
          <parameter key="head_4" value="//*"/>
          <parameter key="html" value="html"/>
        </list>
        <list key="namespaces"/>
        <parameter key="ignore_CDATA" value="true"/>
        <parameter key="assume_html" value="true"/>
        <list key="index_queries"/>
        <list key="jsonpath_queries"/>
        <parameter key="request_method" value="GET"/>
        <parameter key="url" value="http://www.firmenabc.at/result.aspx?what=haniger+benesch+versicherungs+makler+gmbh&amp;where=&amp;exact=false&amp;inTitleOnly=false&amp;l=&amp;si=0&amp;iid=&amp;sid=-1&amp;did=&amp;cc="/>
        <parameter key="delay" value="500"/>
        <list key="request_properties"/>
        <parameter key="encoding" value="UTF-8"/>
        <description align="center" color="transparent" colored="false" width="126">Get the data from FirmenABC</description>
      </operator>
      <connect from_op="Create ExampleSet" from_port="output" to_op="Enrich Data by Webservice" to_port="Example Set"/>
      <connect from_op="Enrich Data by Webservice" from_port="ExampleSet" to_port="result 1"/>
      <portSpacing port="source_input 1" spacing="0"/>
      <portSpacing port="sink_result 1" spacing="0"/>
      <portSpacing port="sink_result 2" spacing="0"/>
    </process>
  </operator>
</process>