🎉 🎉 RAPIDMINER 9.10 IS OUT!!! 🎉🎉
Download the latest version helping analytics teams accelerate time-to-value for streaming and IIOT use cases.
Best practice(in Rapidminer) on avoid confounding variable?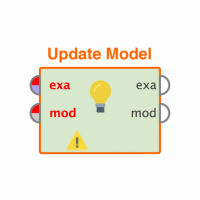 wanglu2014
Member
Posts: 19
Contributor II
edited November 2018
in Help
After search our community, I find few post on confounding variable in regression analysis. Confounding variable is often met on observational data. In this attachment, Eggs Meat Fish are Confounding variables, while Age_at_Collection is independent variable(x) and IAA_Level(IAA_Level_Bin) are dependent variable(y).Could you kindly suggest best practice on avoid those confounding variables?